Accurl Automatic Fiber Laser Pipe Cutting Machine
Often components can be redesigned to be cut from one piece, rather than several pieces. Instead of cutting a frame from four separate parts mitred at each corner, it can be cut from a single tube that is notched and then bent to form a frame.
This can reduce parts required in a B.o.M and produce a more accurate and stronger assembly By utilising this, repeatability and accuracy of products can be improved.
Metal Pipe and Sheet Fiber Laser Cutting Machine advantages:
1. cut lines and holes with different diameters from different directions on the pipe
2. cut inclined section at the end of pipe
3. cut branch pipe intersected with the main circular pipe
4. cut square hole,waist-shaped hole and circular hole on the pipe
5. truncate the pipe
6. cut all kinds of graphics on the surface of the square pipe
7. cutdifferent sizes meal Sheets
8. cut holes on the molding box
Design
European standard design, every detail is striving for perfection, operation table, suspension lamp design, stainless steel edging, we will create industrial products with the requirements of luxury products.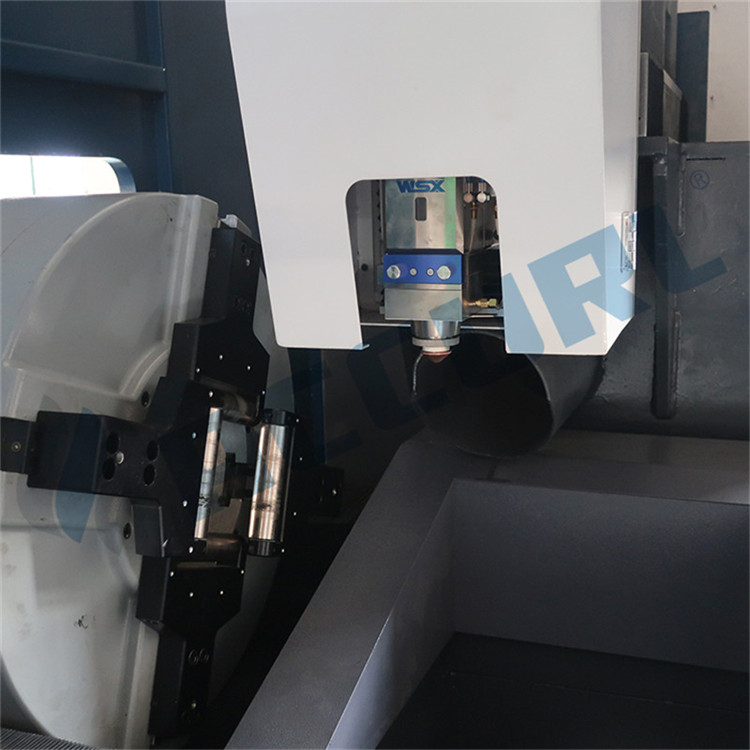 ראש חיתוך לייזר
The internal structure of the laser head is completely sealed to avoid contamination of the optical part. The laser head adopts two-point centering adjustment and the cam structure is used for focusing. The adjustment is accurate and convenient, modular design, high precision and easy maintenance.
Digital full stroke chuck
Full stroke chuck without manual adjustment. Intelligent pressure feedback system, automatic pressure adjustment according to different pipe diameters and thicknesses. Intelligent identification and clamping of various pipes, real-time monitoring and alarm, safe and efficient.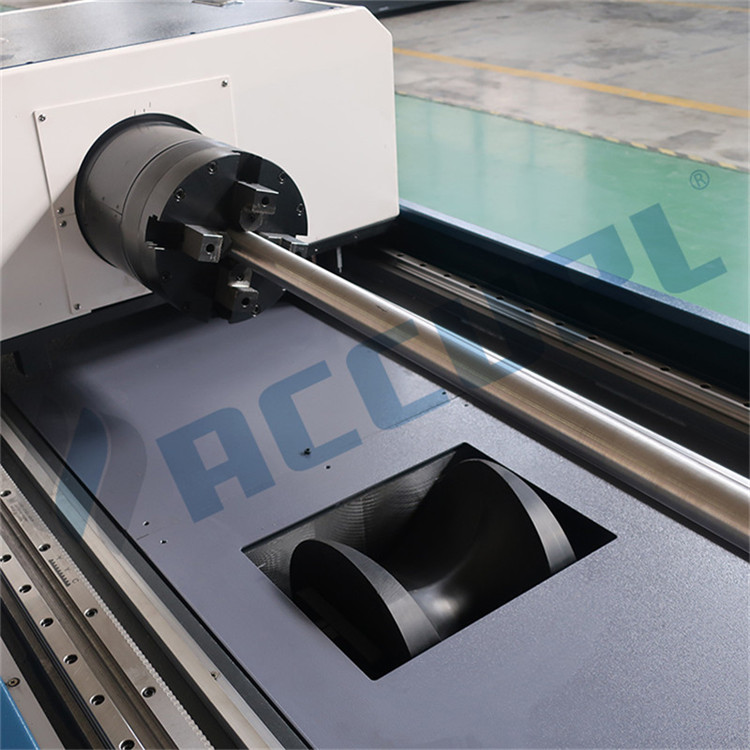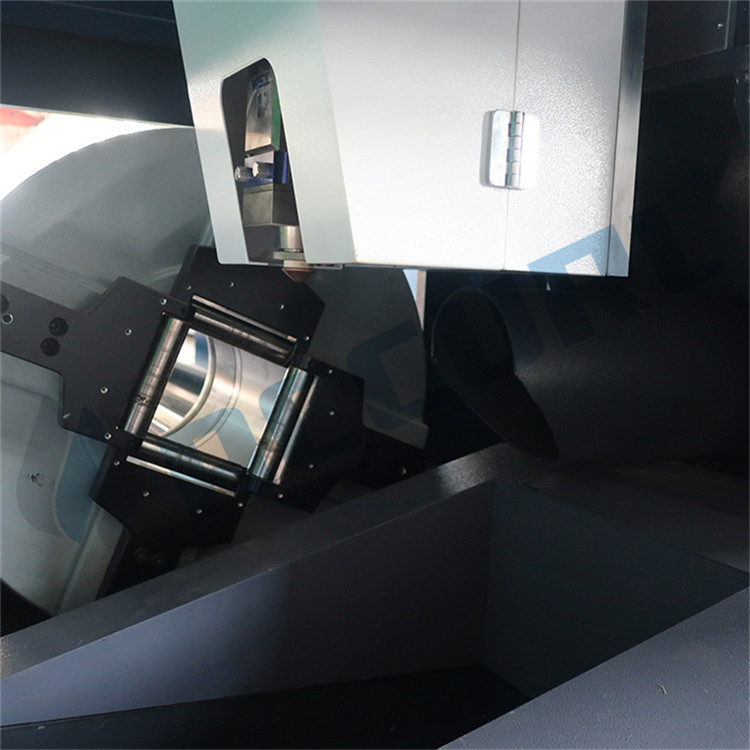 Mechanical structural integrated machine bed,achieving stable performance. Rack and guide  rails adopt fully-covered protection to avoid  from dust contamination, thus to enhance the  life span of transmission parts and ensure  running accuracy of machine bed;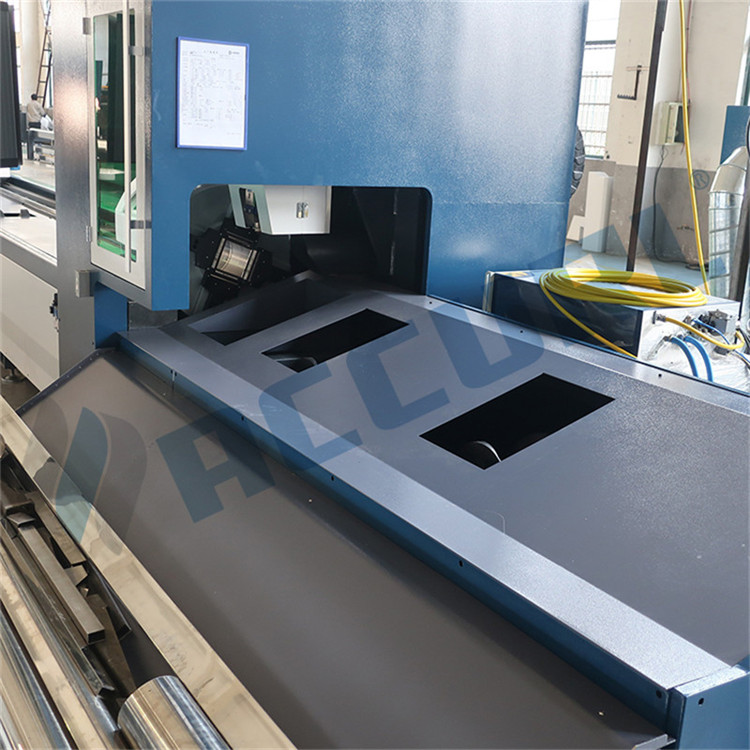 This model adopts AC servo motors driving system, transmission parts adopt racks, pinions and linear guide rails, ensuring high-speed, high precision and high reliability of the equipment;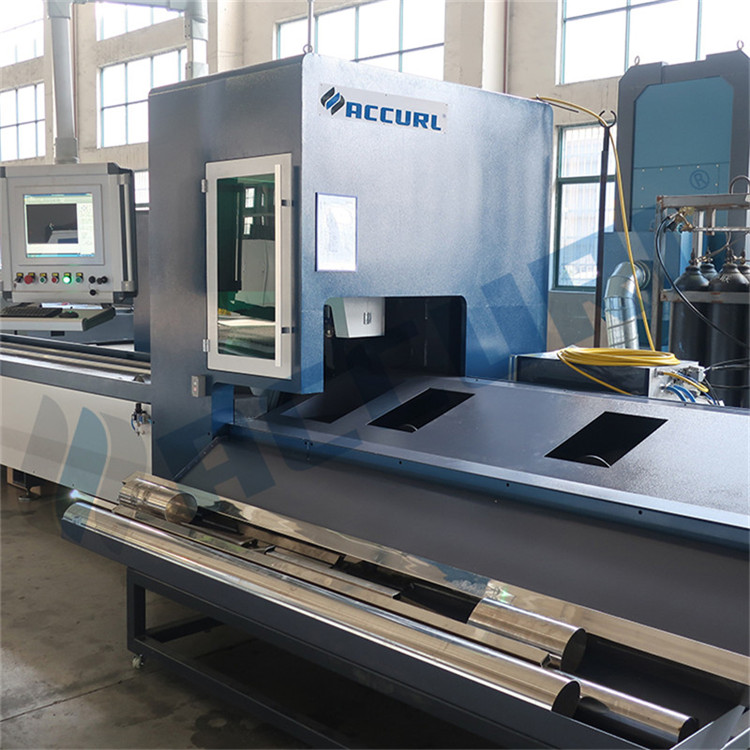 Fully automatic pneumatic chuck can achieve quick self-centering and objects clamping,and gas pressure can be adjusted at the same time,To make sure clamping strength is stable and reliable;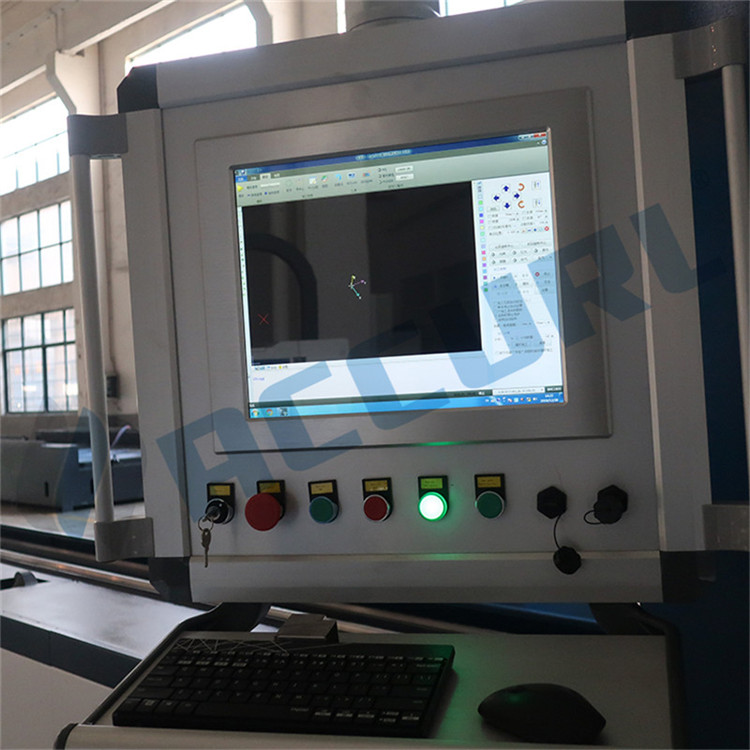 Adopts second-feeding method especially  for small pipes processing, solving the  precision problem of cutting 6-meter long  small pipes from traditional machinery.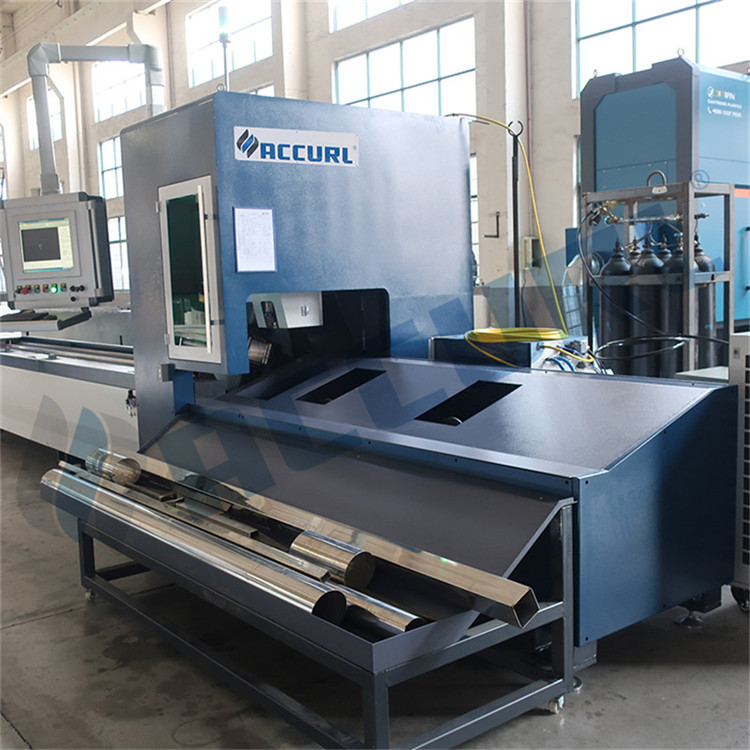 Tube-Cutting Technical Specifications
Max Diameter(mm)
Ø210
Max Square Tube Dimension(mm)
140×140
Max Rectangular Tube Dimension(mm)
170×120
Min.Diameter(mm)
Ø20(Ø12Option)
Max.Tube Length(mm)
6500
Min.Tube Length (for automatic loading)
3000
Max. Tube weight (kg/m)
37.5
Max.Material Thickness(mm)(for1kwTo4kw)
0.5-12
Min.Material Thickness(mm)
0.8
Automatic Loading
Optional
Automatic Unloading
Optional
ראש חותך
2D
Amount of Chuck
1
Centering Chuck
YES
Last Cut Tube Length(mm)
185
Velocity of Driver Chuck(m/dk.)
90
Acceleration of Driver Chuck(m/s²)
10
Accuracy(mm)
±0,20
Positioning Accuracy(mm)
±0,05
Tube Types
Pipe,Square,Rectangular, Eliptic H,C,U,L